TALENTPRENEUR ACADEMY COMPETITION 2020
SEASON 1
We are on a hunt for the Talentpreneur who comes up
with the best new business idea in 2020.
Show off your new business idea that can save the world
and win
$500
cash to kickstart your business.


Compete with people around the world.


May the best Talentpreneur win! 
Entering the 
TALENTPRENEUR ACADEMY COMPETITION
 is easy.
Just purchase the course once, record your ideas, and share them.


STEP 1: 
Purchase the course and learn how to create a new business using your talents or hobbies, use the workbook as your guide to build your business from idea to reality.


STEP 2: 
Post a picture of yourself on Instagram or Facebook with a printed version of the workbook with the words "I'm competing for the best new business idea of 2020" and add the hashtag #talentpreneurcompetition
. Tag at least 10 of your friends (the more the merrier).


STEP 3: 
Create and upload a 5minute video to YouTube of yourself explaining your grand idea and why you feel you should win the competition.
Don't forget to add the hashtag #talentpreneurcompetition.


STEP 4: 
Share your post and video and encourage your fans to like and share too.
The more likes and shares you get, the more chances you have of winning the competition… however, this is not the only criteria in our decision-making process. 
Your grand idea matters, no matter how big an audience you have.  
All entries will be considered.


STEP 5: 
If you have more than one Grand Idea, you can enter the competition more than once (but you don't need to purchase the course more than once).


Submit your entry or entries before 30 September 2020
WIN THE PRIZE
$500 cash to be won!


You can use the money to kickstart your business
or to take your business to the next level.


We will work through all your ideas and
announce the winner on talentpreneuracademy.org
on 31 October 2020
. 


We will also email the Winner.
(Prize money transferred into your PayPal account on 1 November 2020)


Good Luck!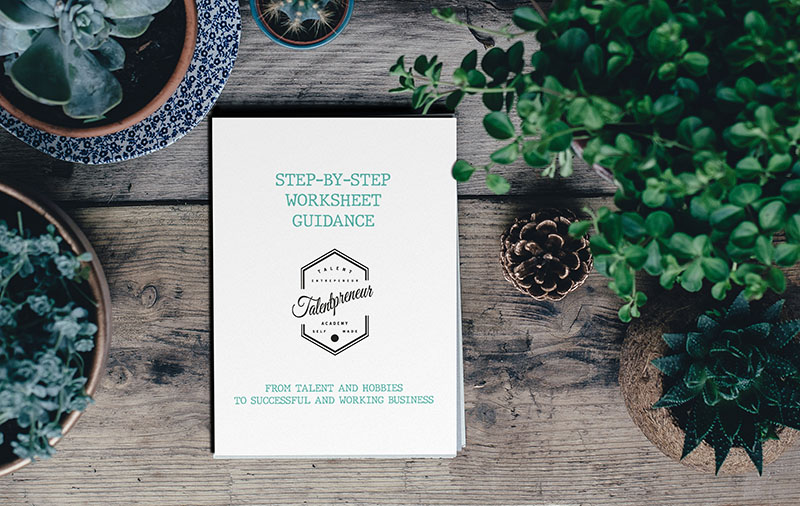 About Talentpreneur Academy
Talentpreneur Academy is a step-by-step guide and workbook to help you create a working business based on what you love to do on a daily basis.
You will learn how to find and use your unique talents
 to power and create your new business.
And learn how to validate your idea, outline your business
 and sell your products or services.
Every business is created on the same foundation.
This course was built on that foundation.
That is how we could create a step-by-step guide
and workbook for you that is easy to follow…
so you can finally create a successful, working business.
to provide you with the income you've been craving all this time.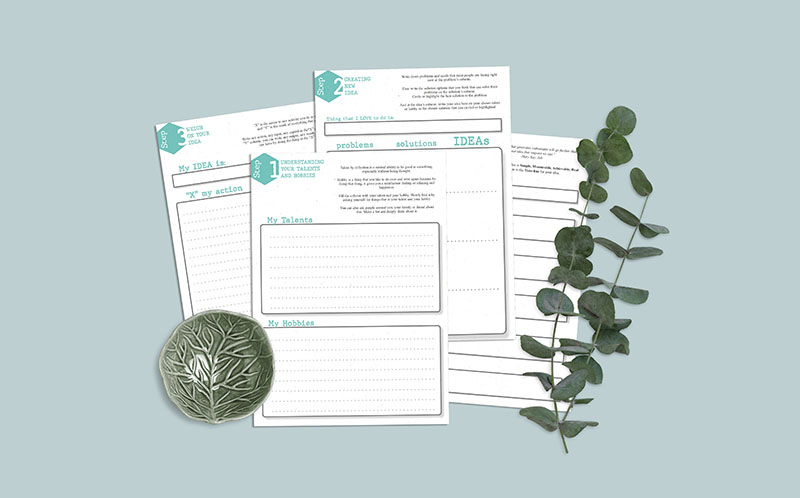 Step-By-Step Guidance Workbook
Creating a new business can be very overwhelming. There are a lot of things that need to be done. And it can be easy to lose track.
That's why we also provide you with step-by-step guidance based on each lesson.
The most effective way to learn is to put your new knowledge and skills into practice. And the worksheets have been created to help you put your plans into action.